Germany's foreign minister questioned US sanctions on the Nord Stream 2 pipeline in his first call with newly confirmed Secretary of State Antony Blinken on Wednesday.
The Nord Stream 2 is a natural gas pipeline project that will connect Russia and Germany. The original Nord Stream consists of two lines that run from Vyborg, Russia, to Lubmin, Germany, near Greifswald. The new project would add two more lines, doubling the amount of natural gas Russia could export to Germany.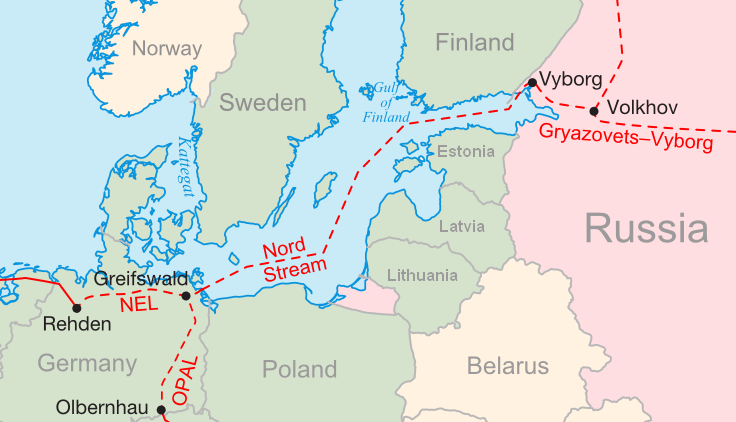 The project is about 90 percent complete and has long been in Washington's crosshairs since it will expand the trade relationship between one of its European allies and Russia. Last week, in one of his administration's final foreign policy moves, President Trump hit a Russian pipe-laying ship that was working on the Nord Stream 2 with sanctions.
"I think that overall we have to consider in transatlantic relations whether it makes so much sense to impose punitive tariffs or sanctions on each other," German Foreign Minister Heiko Maas told Reuters after his call with Blinken. "We want to talk to the United States about it (Nord Stream 2), but our position on this issue has not changed in principle."
The US opposes the pipeline in part because it bypasses Ukraine, and Ukraine's energy sector will take a big hit, losing profits from transportation fees. In 2017, Ukraine's state-owned gas company Naftogaz hired a lobbying firm to fight the pipeline in Washington.
Despite his issues with the sanctions, Maas seemed pleased with his conversation with Blinken and the change of administrations in Washington. "I have to get used to the fact that I talk to my American colleague on the phone and we agree on almost all points. This has not been the case in the past," Maas said.
Secretary of Defense Lloyd Austin also spoke with his German counterpart on Wednesday and praised the country for hosting so many US troops. While no orders have been given yet, the Biden administration is expected not to follow through with a planned troop drawdown in Germany that was ordered by President Trump.