On Tuesday, the US Navy released a report titled "A Strategic Blueprint for the Arctic" that calls for a regular US Navy and Marine Corps presence in the northern waters to counter Russia and China.
The strategy fits in with the US military's focus away from counterterrorism in the Middle East towards so-called "great power competition" with Russia and China, as outlined by the 2018 National Defense Strategy. The document says melting sea ice will create more navigable waters in the Arctic and "create new challenges and opportunities off our northern shores."
"Without sustained American naval presence and partnerships in the Arctic Region, peace and prosperity will be increasingly challenged by Russia and China, whose interests and values differ dramatically from ours," the strategy reads.
Navy Secretary Kenneth Braithwaite discussed the new strategy with reporters on Tuesday. Braithwaite said the Navy will be operating in a more "permanent manner" above the Arctic Circle and said the US will make transits near Russia's coast to challenge Moscow's claims.
Breaking Defense asked Braithwaite if the US will begin running Freedom of Navigation Operations (FONOPs) near Russia's northern coast, a type of maneuver the US does to challenge China's claims to the South China Sea.
"It's sort of the same situation in the South China Sea that when we look at freedom of navigation operations and the ability to operate in international waters, the United States claims the right to be able to do that," Braithwaite responded.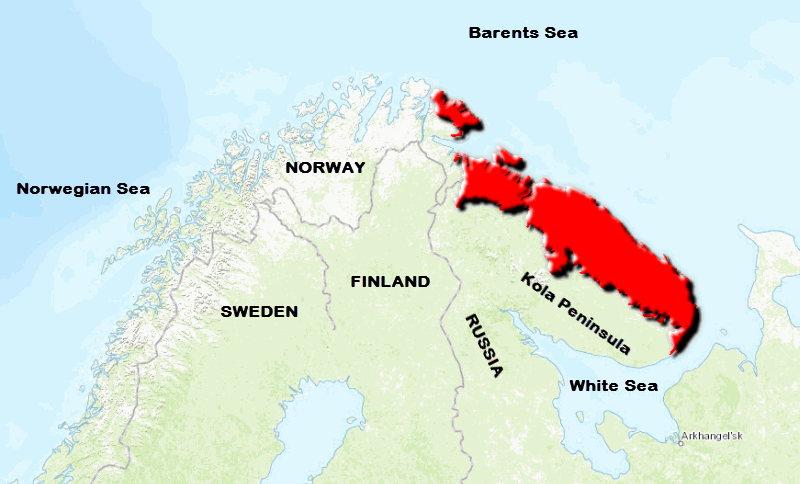 He said the FONOPs could take the Navy into the Barents Sea and up towards Russia's Kola Peninsula, areas where Moscow's Arctic Northern Fleet operates.
Braithwaite said "near-peer competitors" believe certain bodies of water in the Arctic belong to them. "Well, the international community recognizes that those are international waters we're gonna operate there," he said. "That's the more bold posturing that we feel is our right, and our responsibility, frankly, as the predominant naval force in the world."