On Friday, Azerbaijan entered a district bordering Nagorno-Karabakh that was ceded to them by Armenia as part of a Russia-brokered ceasefire. Azeri forces took the town of Aghdam and the district surrounding it by the same name, the first of several territories to be ceded by Armenia.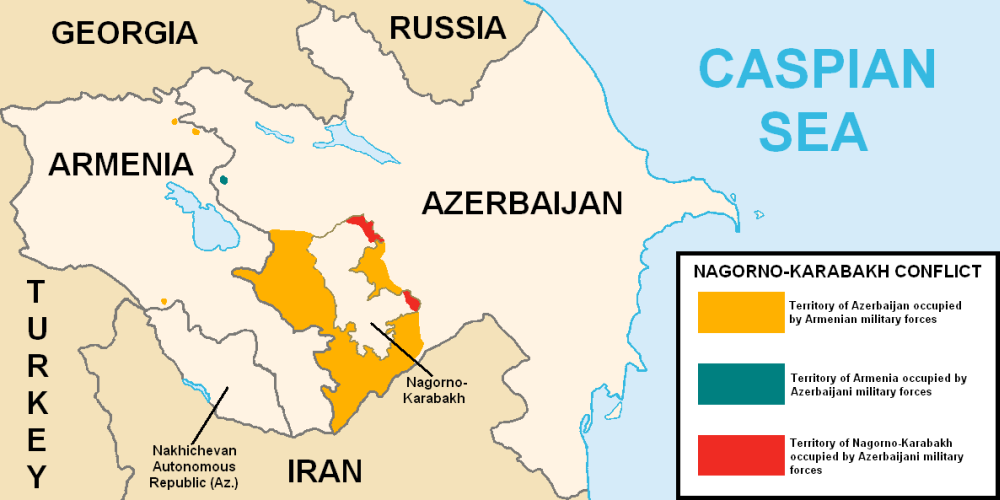 "Today, with a feeling of endless pride, I am informing my people about the liberation of Aghdam," Azerbaijani President Ilham Aliyev said in a televised address. Aghdam had been under Armenian control since the early 1990s.
The Armenian government is still facing backlash from its people for signing a deal that ceded territory to Azerbaijan. Under the agreement, the Azeris are allowed to keep what territory they captured in Nagorno-Karabakh, and Armenia agreed to handover Aghdam and two other districts surrounding Nagorno-Karabakh.
Armenia appointed a new defense minister on Friday in the face of criticism over the ceasefire. Earlier this week, Armenia's foreign minister resigned. Prime Minister Nikol Pashinyan has rejected calls to resign after thousands of demonstrators called on him to step down.
If the ceasefire holds, it will mark the end of the deadliest fighting in Nagorno-Karabakh since a war over the enclave killed tens of thousands in the early 1990s. So far, the total death toll for the latest battle is unknown. On Wednesday, Armenia's health minister said a new tally showed that 2,425 ethnic Armenian soldiers died in the clashes. Azerbaijan has yet to disclose its military casualties.