Armenian Foreign Minister Zohrab Mnatsakanyan resigned from his post after immense backlash over the ceasefire signed to end the fighting in Nagorno-Karabakh. Under the deal signed last week with Azerbaijan and Russia, Armenia agreed to cede territory to Azerbaijan.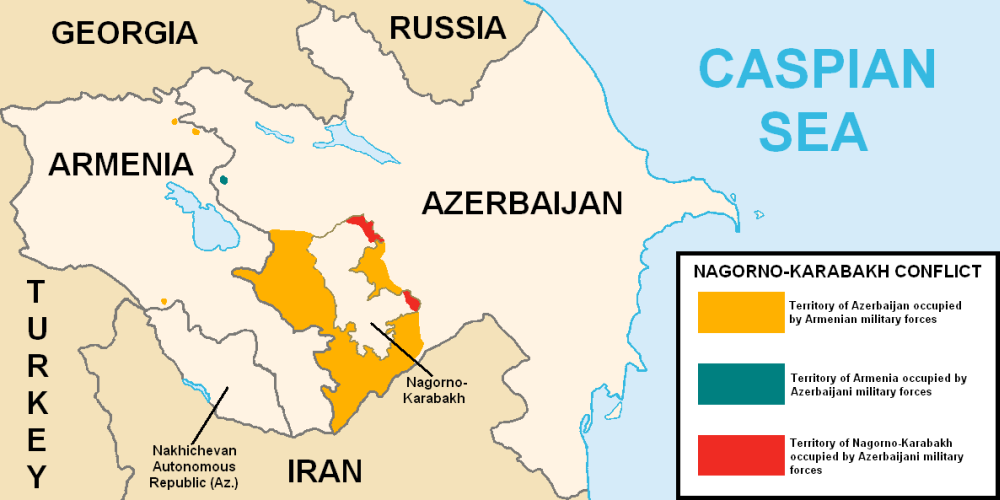 Mnatsakanyan's resignation is a sign of the growing pressure on Armenia's government over the ceasefire. Prime Minister Nikol Pashinyan has been facing calls to step down since he signed the deal on November 10th.
Under the agreement, Russia is deploying about 2,000 peacekeepers to the region to ensure the truce is upheld. A monitoring station has been set up in Azerbaijan that will be operated by Russia and Turkey.
Turkey threw its support behind Azerbaijan in the fighting and is seeking a role in the peacekeeping effort. A motion was submitted to Turkey's parliament on Monday to allow for the deployment of peacekeepers. Russia insists the Turkish troops would be limited only to the monitoring center and would not be deployed in Nagorno-Karabakh.
Refugees that fled during the six-weeks of fighting began returning to Nagorno-Karabakh's capital Stepanakert on Monday. Under the agreement, the city will remain under the control of ethnic Armenians. Azerbaijan will control the territory it captured during the battle, including Shusha, the enclave's second-largest city that is just nine miles south of Stepanakert.
If the ceasefire holds, it marks the end of the fiercest clashes Nagorno-Karabakh has seen since the early 1990s, when tens of thousands were killed. Last week, Russian President Vladimir Putin said the death toll from the latest round of fighting, which started on September 27th, is over 4,000. He said 8,000 had been wounded, and tens of thousands were displaced.