Armenia and Azerbaijan agreed not to target civilians on Friday during talks in Geneva. Foreign ministers from the two countries met with envoys from the US, France, and Russia to discuss the fighting in Nagorno-Karabakh.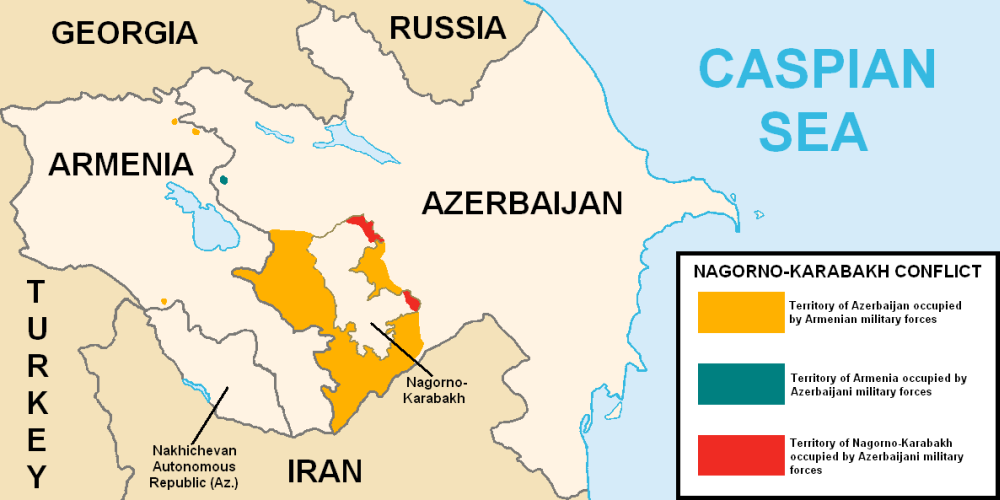 The two sides agreed they "will not deliberately target civilian populations or non-military objects in accordance with international humanitarian law."
The agreement reached on Friday includes a pledge to exchange bodies of soldiers killed in the conflict. The two sides will also exchange a list of names of prisoners of war, with the goal of an eventual prisoner swap.
The deal to avoid targeting residential areas came after reports of heavy shelling on the Barda region in Azerbaijan, where 21 civilians were reported killed. Major cities in Nagorno-Karabakh were also targeted by Azerbaijan, including the capital Stepanakert.
Amnesty International said it appeared Armenian forces used cluster munitions in Barda. Earlier in the fighting, Amnesty said Azeri forces used the controversial munitions on residential areas in Nagorno-Karabakh.
The agreement was short of a ceasefire, and sporadic fighting continued on Friday. The warring parties attempted three truces already, but all have quickly failed. Azerbaijan has been making gains and is closing in on a major city in Nagorno-Karabakh.
The Azeri gains could make a diplomatic solution more difficult. Azerbaijan has called for Armenia to withdraw its military from all territories within Azerbaijan's internationally recognized borders. Nagorno-Karabakh is an ethnic Armenian enclave that has operated as a de facto independent state, known as the Republic of Artsakh, with Armenia's support since the early 1990s.
The fighting that started on September 27th is the fiercest the enclave has seen since 1994. As of Thursday, Nagorno-Karabakh's defense ministry has reported 1,166 of its soldiers killed in the conflict. Dozens of civilians have been killed on both sides, and Azerbaijan has yet to disclose its military casualties. Russia has said the real death toll could be as high as 5,000 with over 2,000 dead on either side.