With tensions between the US and China at their highest in decades, military chiefs from the two countries decided to hold talks on crisis communications. According to China's defense ministry, the US and Chinese militaries held a video conference meeting on October 28th and 29th.
One issue China raised with the US were rumors of a US drone attack on Chinese-claimed islands in the South China Sea. The rumors of such an attack stemmed from a US military drill held in California in September. The exercise simulated an island attack, and US Airmen operating MQ-9 Reaper drones wore patches that depicted a drone and a skeleton over a red silhouette of China.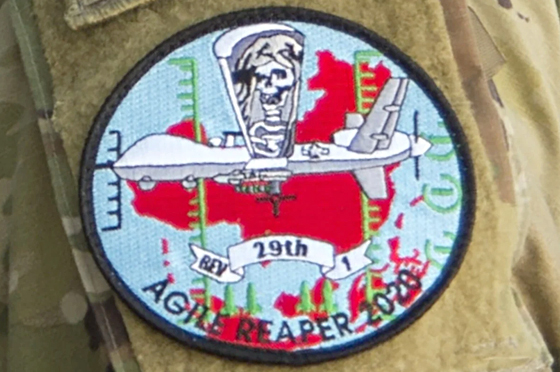 China said US Secretary of Defense Mark Esper dismissed the rumor that the US was planning an attack in the South China Sea. "US Defense Secretary Esper clarified the issue through the military diplomacy channel and said the reports were inconsistent with the facts," Wu Qian, China's defense ministry spokesman, said.
The US has significantly increased military activity in the South China Sea this year. Despite the increased military footprint, Wu said the US does not want to create a military crisis. "The US side does not have the intention to create a military crisis and is willing to build stable, constructive, results-oriented ties with the Chinese side," Wu said.
Wu also called on the US to stop "stop military provocation against China" and said Beijing would respond to "anyone who dares to incite conflicts at sea."
It's not clear if Esper participated directly in the talks or if he spoke to China through other channels. A Pentagon statement on the talks said the dialogue allowed the opportunity to create principles to "prevent and manage crisis and reduce risk to forces."
"The two sides agreed on the importance of establishing mechanisms for timely communication during a crisis, as well as the need to maintain regular communication channels to prevent crisis and conduct post-crisis assessment," the Pentagon said.
The militaries are expected to meet again before the year is over to exchange views on humanitarian aid and maritime security.