Secretary of State Mike Pompeo met with foreign ministers from Armenia and Azerbaijan in Washington on Friday as clashes in Nagorno-Karabakh continued. Since fighting between Azerbaijan and Armenian forces broke out on September 27th, about 1,000 people have been reported killed.
Two Russia-brokered ceasefires have been attempted to cool the fighting, but they both quickly failed. The truces were meant to foster more substantive talks monitored by the US, France, and Russia, who co-chair the Minsk Group. The group was set up in 1992 to help resolve the Nagorno-Karabakh dispute.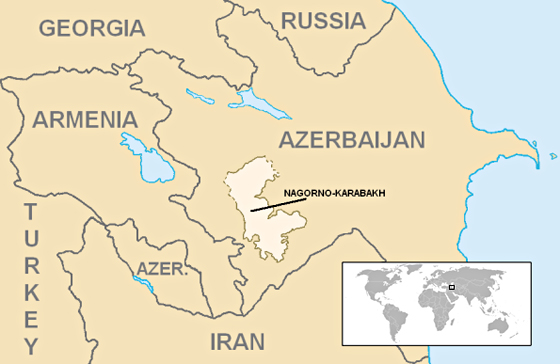 Both ministers held separate meetings with Pompeo on Friday. Details of the meetings are scant. President Trump told reporters "good progress" was being made on the issue without elaborating.
Armenian Foreign Minister Zohrab Mnatsakanyan said he had a "very productive meeting" with Pompeo. "We have been assessing the way in which we can immediately, without delay, achieve the establishment of a ceasefire and go back to the peaceful resolution. I think what we've been hearing from the United States was very encouraging," he said at a virtual event hosted by the Atlantic Council.
In an interview with Fox News on Friday, Azerbaijani President Ilham Aliyev reiterated his demands for a ceasefire, which is for Armenian forces to leave all territory within Azerbaijan's internationally recognized borders.
Nagorno-Karabakh reported another 53 military casualties on Friday, bringing the total number of soldiers killed from the ethnic Armenian enclave to 927. As of Thursday, Nagorno-Karabakh reported 37 dead civilians, and Azerbaijan reported 63 civilians killed in the conflict. Azerbaijan has yet to disclose its military casualties.
Russian President Vladimir Putin believes the death toll is much higher than being reported. On Thursday, Putin said he thinks the number is closer to 5,000, saying over 2,000 have been killed on both sides.