Fierce clashes continued in Nagorno-Karabakh on Thursday between Azerbaijan and Armenian forces as the death toll mounts. After four weeks of fighting and almost 1,000 reported killed, hopes for a diplomatic solution are fading.
Foreign ministers from Armenia and Azerbaijan are scheduled to meet with US Secretary of State Mike Pompeo in Washington on Friday. The two envoys are expected to meet with Pompeo separately. Russian President Vladimir Putin said on Thursday that he hopes the US can help Moscow broker a solution to the conflict.
"I very much hope that our American partners will act in unison with us and will help the settlement," Putin said. Russia brokered a ceasefire earlier this month that only lasted a few hours. Another truce was agreed to last Saturday that also quickly failed.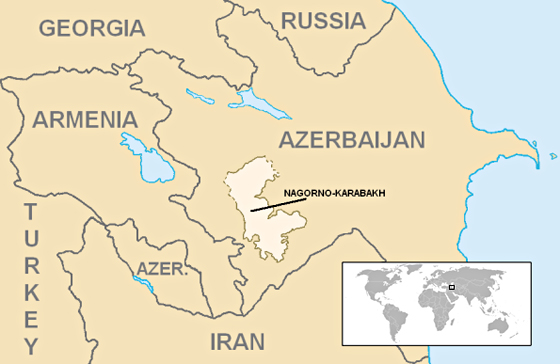 Armenia and Azerbaijan accused each other of launching fresh attacks on Thursday. Nagorno-Karabakh reported another 40 military casualties, bringing the total number of troops killed from the enclave to 874 since the battle began on September 27th. The enclave has also reported 37 civilians killed.
Azerbaijan has not disclosed military casualties and says 63 Azeri civilians have been killed and 293 wounded.
Nagorno-Karabakh is an ethnic Armenian enclave within Azerbaijan's internationally recognized borders. It has acted as a de facto state with Armenia's support since a ceasefire was reached in 1994 after a war over the disputed area killed tens of thousands.
Armenia also controls territory within Azerbaijan's borders to the west of the enclave. Azerbaijan is calling for Armenia to withdraw from all of its territories. Turkey is backing Baku in the conflict and has called for Armenia to end its "occupation" of Azerbaijan.