Azerbaijan and Armenia reported fresh fighting on Tuesday over the disputed Nagorno-Karabakh enclave. Despite two attempted ceasefires, clashes that broke out on September 27th continue to rage as the death toll mounts.
Nagorno-Karabakh reported another 43 military casualties, bringing the total number of servicemen killed from the ethnic Armenian enclave to 772 since the fighting started. Thirty-seven ethnic Armenian civilians have been reported killed so far.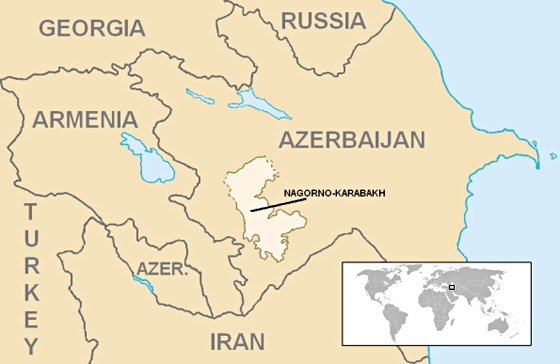 Azerbaijan says 61 Azeri civilians have been killed and 291 wounded. Baku has yet to disclose its military casualties.
Baku accused Armenian forces of shelling the Terter and the Agdam regions of Azerbaijan in the morning. Azeri authorities said two civilians were killed and one was wounded in the Terter region.
Armenian Defense Ministry spokeswoman Shushan Stepanian reported intensive battles in the southern section of the conflict zone. She also said Azerbaijan was using aviation and artillery in the northern section.
A second ceasefire agreed to on Saturday quickly fell apart. It was the second attempt, following a Russian-brokered truce agreed to on October 10th that also only lasted a few hours. Armenia and Azerbaijan said on Tuesday that their foreign ministers would be in Washington on Friday, confirming an earlier report from Politico. It's not clear yet if the two envoys will meet together.
The original Russian-brokered ceasefire was meant to make way for more substantive talks mediated by the US, Russia, and France. The three countries co-chair the Minsk Group, which was set up in 1992 to foster negotiations over Nagorno-Karabakh.