Violence continued in Nagorno-Karabakh on Wednesday as the conflict between Armenia and Azerbaijan shows no sign of waning, despite a Russian-brokered ceasefire agreed to last week.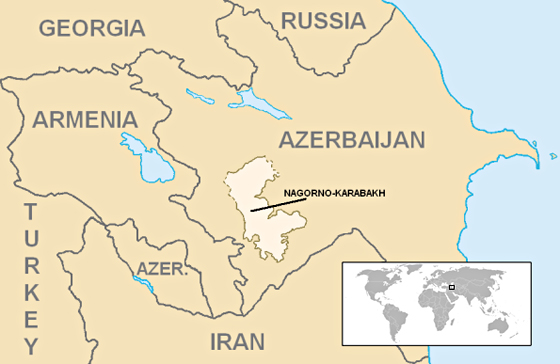 In a sign that the conflict is widening, Azerbaijan admitted to launching airstrikes inside Armenia to take out missiles allegedly used to target civilian areas in Azerbaijan. Baku's defense ministry said it had destroyed a rocket system and a ballistic missile system in Armenia in separate attacks overnight on Wednesday.
Armenia's defense ministry confirmed areas inside the country were hit and denied that it has been firing inside Azerbaijan. Throughout the fighting, Baku has accused Armenian forces of targeting Ganja, a city deep inside Azerbaijan.
Nagorno-Karabakh reported another 23 military deaths on Wednesday, bringing the enclave's total military losses to 555 since the fighting began. As of Tuesday, 31 civilians in Nagorno-Karabakh were reported killed and Azerbaijan reported 42 civilians killed. Baku has yet to disclose military casualties.
The Kremlin appealed to both sides on Wednesday and asked them to respect the humanitarian ceasefire agreed to in Moscow last Friday. Russian President Vladimir Putin spoke with Turkish President Recep Tayyip Erdogan by phone and stressed the importance of the ceasefire. Putin also raised concerns about reports of fighters being sent from northern Syria to fight in Nagorno-Karabakh.
Erdogan called out the three co-chairs of the Minsk Group on Wednesday. The US, Russia, and France co-chair the group ,which was set up in 1992 to foster negotiations over Nagorno-Karabakh. Erdogan reiterated his support for Baku and again called for Armenia to give up "occupied" land within Azerbaijan's internationally recognized borders.
"The United States, Russia and France are still putting this off with their stalling tactics," Erdogan said. "Just give them the occupied lands. Let them do what they want in their own lands."