North Korea's state newspaper Rodong Sinmun has accused the US of "double-dealing" after an announced visit by Secretary of State Mike Pompeo was canceled on the orders of President Trump on Friday.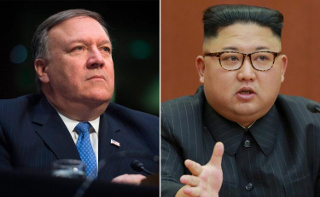 The paper further claimed that US special forces units in Japan are staging an air drill aimed at infiltration into the North Korean capital of Pyongyang, and that this "proves that the US is hatching a criminal plot to unleash a war against the DPRK and commit a crime which deserves merciless divine punishment in case the US fails in the scenario of the DPRK's unjust and brigandish denuclearization first."
The US Embassy in South Korea said they had no information on the drill, which was also reported by South Korean media outlets. The military has so far declined to comment on the matter.
This sort of comment reflects considerable mistrust in North Korea, which grows substantially when the US starts backing away from diplomatic channels. North Korea has been fearing a US sneak attack for decades, and views any diplomatic struggles as a possible prelude to such a strike.