The recently founded rebel group the Military Command Council for the Salvation of the Republic (CCMSR) has reported that they attacked Chadian troops along the Libyan border earlier this week, routing them and forcing them to withdraw.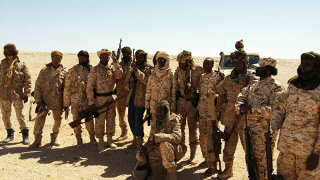 The CCMSR seeks to overthrow the Deby government in Chad. The movement has a number of former Darfur rebels in its ranks, as well as allies of former President Habre. Habre is serving a life sentence in Senegal for crimes against humanity.
CCMSR says that the attack took place on Tuesday morning, and that the army forces fled in "total disarray, leaving behind sheep carcasses another heaps of food." They did not offer any casualty figures.
Chadian military officials offered conflicting statements. The Security Minister denied that any rebel attack had taken place at all, while other military officials were quoted by Reuters as confirming fighting had taken place, without providing details.