A number of US tech companies, most recently Google, are targeting Iranian access to their online social media platforms, accusing them of trying to spread "misinformation" by publishing videos and posting on social media.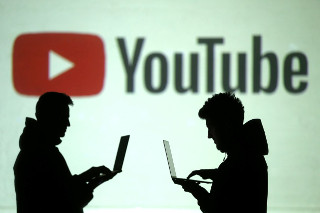 This flurry of purges started with Russia and claims of 2016 election meddling, but has quickly expanded to include other content deemed objectionable by the companies, and other nations deemed censorship-worthy as well.
In the Iran case, Google is accusing Iran's IRIB of posting videos on YouTube, and having blogs of Blogger posting videos and said this violated their terms of service. Google refused to comment on questions of whether US government calls to isolate Iran precipitated this move.
Iranian officials said they view the move as an effort by tech companies to "placate their critics in Washington," and said the idea that Iran's government was coordinating any sort of online campaign was "nonsensical."
In actuality, indications are that this was initiated by cybersecurity firm FireEye, which says they noticed the accounts in question, on Google, Facebook, and Twitters, had narratives "in line with Iranian interests," saying that in particular this included "pro-Palestinian" stories. They included it was an Iranian plot, informed everyone, and they all scrambled to take down accounts.