US sanctions against Iran have a lot of countries nervous right now, and even some countries where the government has pledged to protect private companies, particularly in the EU, have companies looking to divest from the perceived risk of angering the US.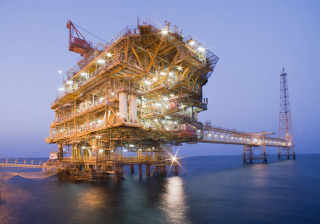 China, by contrast, is honoring the P5+1 nuclear deal, exactly as they said they would. Chinese officials reiterated on Monday that they would continue to import Iranian oil. That's huge, because China is by far Iran's largest customer.
To the extent China is making any changes at all, they are shifting imports to Iranian-owned tankers. They appear to believe this will make it even harder for the US to do anything about their defiance of the demand to stop buying oil. In practice, China is likely too much of an economic power for the US to do anything to anyhow.
European companies are less confident, despite EU-wide assurances they'll protect anyone violating the US sanctions. Total S.A., a major oil company from France, has announced they are withdrawing from a massive Iranian gas project because they couldn't get a US waiver. Theoretically, the French company oughtn't need a waiver from the US anyhow.
The Total pullout is likely what prompted the Iranian Foreign Ministry to issue a statement urging the EU to speed up its promised efforts to try to preserve the P5+1 nuclear deal in the absence of the US. They have warned if the EU can't assure them benefits, they might withdraw from the deal as well, and are growing impatient at the EU's inability to convince even EU companies that they're serious about defying Trump
China, in the end, may be the big winner in all of this. Total was a major stakeholder in the South Pars Gas project, as is China's CNPC. Chinese officials say CNPC will take over Total's share in the project, giving them even deeper control in the offshore venture.