Yemen's al-Qaeda in the Arabian Peninsula (AQAP) issued a statement on Friday denying AP reports that they have struck a series of secret deals with the United Arab Emirates about jointly fighting against the Shi'ite Houthi movement.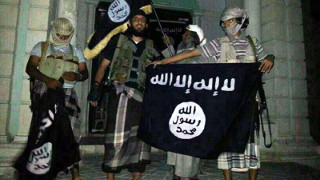 Such a deal has long been assumed since the two sides have been fighting more or less jointly since the Saudi-led invasion, and at times Saudi-backed forces and AQAP have conducted operations in concert against Shi'ite targets.
AQAP, however, noted that the UAE has also been cooperating with the US in carrying out attacks against them, "using the dirtiest means" at their disposal. This is true, though attacks on AQAP never seem to imperil AQAP fighting against the Houthis.
According to the AP report, the UAE not only made deals to operate together against the Houthis, but that they have been integrating AQAP fighters into new militias intended to have long-term control over parts of Yemen's south. The AP says it stands by its report.