President Trump has long sought a military parade, but it won't be happening in 2018. The Pentagon announced on Thursday that the November parade has been postponed indefinitely, and won't happen "until at least next year."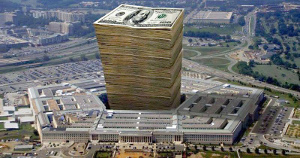 There are reasons to doubt it will happen at all, as estimates of the cost of the parade are soaring, and appears to be drying up a lot of the interest in a gaudy display of America's military arsenal. Those costs aren't going to go down, only up.
Initially, the estimates were that the parade would cost about $12 million, but that number has grown nearly eight-fold since. Now, the estimation is that the parade would cost at least $92 million, and could rise even further.
The costs likely represent the heavy planned usage of warplanes at the end of the parade. The parade was planned to go along Pennsylvania Avenue, passing the Capitol, the White House, and the Trump International Hotel. The Pentagon encouraged the use of wheeled vehicles only, and no tanks to "minimize damage to local infrastructure."