Following two days of relative clam, Israeli Defense Minister Avigdor Lieberman suggested that the military is discussing whether or not to reopen the Kerem Shalom border crossing into the Gaza Strip, and potentially allow Gaza fishermen to access waters further from shore.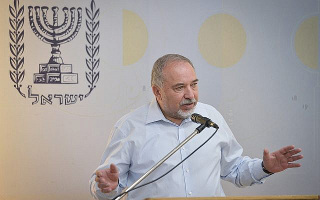 There was no timetable for such moves, and we have heard talk of such measures easing the Gaza blockade in recent weeks, usually followed by a flurry of Israeli airstrikes against sites across the strip.
On the other hand, Lieberman's office was forced to issue a correction on Monday evening, admitting that Lieberman's claim that "Hamas has sustained 168 deaths, 4,348 injured" in the protests on the border was not meant to say that all those people killed and injured were actually Hamas.
That's a key distinction, and one Israel has been loathe to make throughout the protests. Israeli officials have often presented the protesters as being in league with Hamas, and "terrorists" for protesting the blockade. That most of the slain are just random civilian protesters and medics has largely been glossed over by officials.