Tensions between Canada and Saudi Arabia continued into Tuesday, with the Saudis announcing they are cutting all purchases of Canadian wheat and barley. Saudi allies are quickly rushing to their side to issue statements accusing Canada of "meddling" by criticizing Saudi arrests of human rights workers.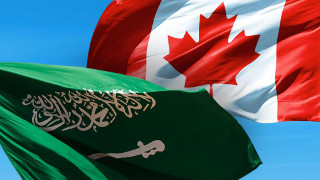 Egypt said it stands in "solidarity" with the Saudis against Canadian meddling, while Bahrain accused Canada of attempting to undermine Saudi Arabia's sovereignty. Canada is calling on allies to help them calm the situation, but so far unsuccessfully.
The US has openly refused to get involved, and Britain only offered a non-committal call to "show restraint." Canadian officials say they'll also seek help from the United Arab Emirates, who will almost certainly take the side of Saudi Arabia.
While Canada's expression of concern about the arrests of human rights activists wasn't unusual from their perspective, the Saudi reaction has been extreme. This included a Tweet suggesting a 9/11-style attack on Toronto.
While Canada seems interested in just calming the situation down, signs are that the Saudis are interested in continuing to escalate. Using Qatar as an example, the  Saudis can clearly drag on a grudge for a very long time.
Last 5 posts by Jason Ditz