Speaking on "Fox News Sunday," US national security adviser John Bolton denied that the US government had at all been involved in the reported Saturday assassination attempt in the Venezuelan capital of Caracas.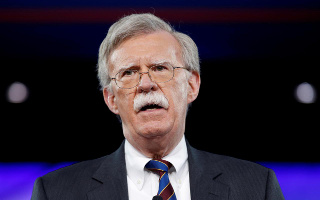 There were conflicting reports on what happened, but the government reported seven National Guard soldiers were injured by a pair of "drone-like devices that carried explosives." They believe this was a failed attempt to assassinate President Maduro, who was unharmed.
Firefighters at the scene said that there was no attack at all, and the explosion was from a gas tank inside an apartment near the parade. Maduro had blamed the Colombian government for the attack and arrests were made.
Bolton said it was "a pretext set up by the regime itself, or something else," covering all possible bases. He added that if Venezuela had any hard information of US involvement the administration would "take a serious look at it."