While the first airstrikes against Yemen's port city of Hodeidah show that fighting is likely to quickly return to focusing on the port itself, in recent days, witnesses say heavy fighting has raged just south of the city.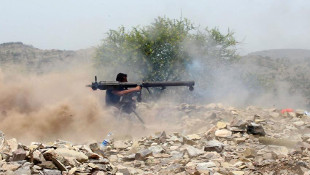 A lot of the fighting on the ground is in and around Zabid, one of the oldest towns in Yemen and a UNESCO World Heritage Site. Dozens of fighters were reported to have been killed on both sides of the fight.
The Hodeidah Province was mostly under the control of the Houthi rebels, and the Saudi-led forces are pushing into the area, trying to take over the vital aid port. This is the last aid port under rebel control, and the source of food imports for about 70% of Yemen.
The possibility of the port falling if fueling concerns about a new humanitarian crisis across northern Yemen, as ports held by Saudi-allies generally only allow aid in for "loyal' cities, and that would leave the half of the country under rebel control in a state of starvation.