Heavy fighting was reported across Afghanistan on Tuesday, and once again officials confirmed that they lost ground to the Taliban. In this case, two districts in Paktika Province fell outright to a Taliban offensive.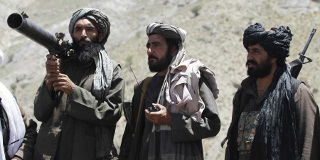 The districts of Omna and Gayan, along the Pakistan border, began coming under attack on Sunday, and fairly quickly the security forces were routed outright. Officials say the troops withdrew and had to leave behind large amounts of weapons.
Heavy casualties were reported over the two days of fighting, with a number of checkpoints falling to the Taliban. Exact figures are not confirmed, but at least 27 security forces members were reported killed.
This is also reportedly not the end of the offensive, with other districts in the area also facing attacks. Provincial officials are calling for reinforcements, warning more territory could fall quickly without that.