The Iraqi government's declaration of "victory" over ISIS may have marked the end of the group holding any real territory, but the end of the Caliphate was never going to be the end of ISIS. Unsurprisingly, the group is looking to make a comeback.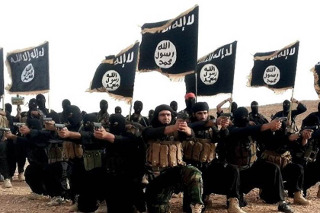 No longer a territory-holding faction trying to operate as a mini-state, ISIS is going back to its guerilla tactics that they used before they were able to take territory. Iraq is experiencing a rise in kidnappings and targeted killings.
Most of the incidents are happening in Kirkuk, Diyala, and Salahuddin Provinces. Those provinces are where ISIS has been trying to recruit Kurdish factions that were angry at the government's anti-Kurd crackdown last year.
ISIS is using the kidnappings as a way to raise money, and the killings as a way to undermine security. This was a common tactic for ISIS for years, and one the Iraqi government has never been able to effectively combat.