On Wednesday, Russian Ambassador Alexander Matsegorra urged the UN Security Council to reconsider the level of sanctions against North Korea. He said it was "obvious" that positive changes have happened, and that some sanctions ought to be lifted to help North Korea with modernization.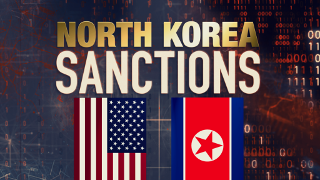 Russia isn't the first nation to broach this subject. Late in June, China tried to get the UN Secrity Council to issue a statement praising the Trump-Kim summit and to express unspecified willingness to "adjust" the sanctions in light of growing compliance with resolutions.
The US rejected the Chinese resolution, however, and seems just as likely to spurn the Russian proposal. Secretary of State Mike Pompeo says that the North Korea deal "may take some time," and that the US insists sanctions remain in place in the meantime.
This has been a serious question surrounding the talks, particularly with US officials saying denuclearization is liable to take years. It will be difficult to hold off on any sanctions relief that long.
This is doubly true because the US is still pushing the UN to impose new sanctions on North Korea even amid the positive diplomatic environment. The Russian ambassador's comments came after a US push to ban all refined petroleum from North Korea.
Trump had discussed the issue of North Korea with Vladimir Putin earlier this week, and says he expects "big results." He did not elaborate, but Trump has been very optimistic about the North Korea process.