The fighting between the Afghan Taliban insurgency and the nation's ISIS affiliate looks to be growing substantially. On Tuesday, a pair of ISIS gunmen attacked the home of a Taliban commander in Sar-e Pul, in northern Afghanistan. It was during a prayer ceremony and a meeting with local elders.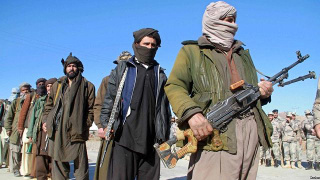 The gunmen opened fire on the crowd of gathered Taliban and locals. At least 20 were killed, and five others were wounded in the attack. One of the attackers was later described as a suicide bomber, though the fate of the other is unknown.
When they first started setting up shop in Afghanistan, the ISIS affiliate, called ISIS-K, tried recruiting a lot of discontented Taliban commanders. This was an unusually good time for this, because ISIS started showing up in Afghanistan amid some serious infighting.
Though the Taliban and ISIS-K have clashed at some points, particularly as ISIS-K has tried to recruit in Taliban-held territory, most areas saw one or the other dominant, and chasing the other out. This has mostly kept them away from major fighting.
In other countries, ISIS has shown a willingness to take advantage of perceived weaknesses in other insurgencies to attack, and try to take their worst-defended territory. It's not clear whether Tuesday's attack is the start of a specific offensive, or just an attempt by ISIS-K to test the Taliban for its reactions.