US Army officials say that they are considering new changes to the way US trainer missions are carried out in Afghanistan after last week's insider attack. Despite the US having tried to put in security measures, such attacks have continued.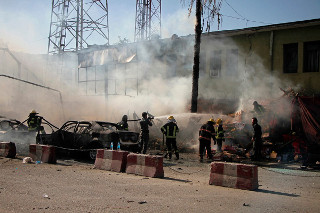 Army Chief Gen. Mark Milley says that casualties "are going to occur," but said that the investigation is still ongoing to figure out who carried out the attack and whether it was an insurgent or just an Afghan soldier.
The US briefly got out of the insider attack problems by banning its troops from Afghan bases. While this worked, it also precluded US training operations. The US ended the ban with their new escalation to try to get more training operations going.
17 years into the war, resentment of US and other foreign forces hasn't lessened at all, and while some token policy changes may be offered to try to limit the chances of big losses in insider attacks, anything short of ending the operations will leave them open to attacks.
Last 5 posts by Jason Ditz