Major fighting erupted Wednesday evening in several provinces in Afghanistan, with Taliban forces and the Afghan military engaging in some of the bloodiest fighting in months, and leaving scores dead on both sides.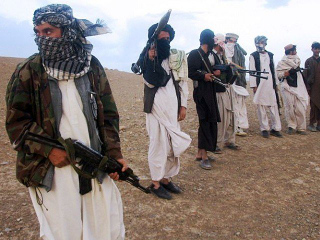 Fighting in Kunduz was heaviest, with 50 Taliban reported killed, and various Afghan reports saying at least 30 and potentially more soldiers were also slain, with a number yet missing. One provincial MP warned the situation is the province is "critical."
Kunduz was hit very hard, with Taliban fighters using night-vision goggles to hit a large number of military bases simultaneously. This allowed them to attack before dawn, and get the drop on the military bases.
Fighting was also reported in Ghazni and Farah Province. One Farah MP predicted that the entire province would also soon fall without reinforcements, while heavy fighting broke out in Ghazni, killing a number of fighters on each side. A former Taliban minister was reported among the wounded.