On Tuesday, Saudi Arabia announced that it is issuing a royal pardon for any and all Saudi troops engaged in the war in Yemen, covering all crimes related to violating military rules and discipline. They said this is to show appreciation for the "heroics" of the invading forces.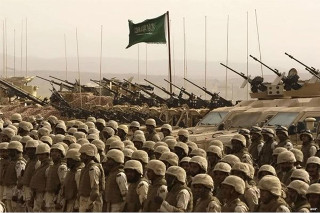 The Saudi invasion of Yemen has been widely controversial internationally. Saudi airstrikes have killed massive numbers of Yemeni civilians, and the war has also caused a famine, and the largest cholera epidemic in human history.
Faced with UN criticism, Saudi officials heavily resisted allegations of wrongdoing, and ultimately got the UN to agree that Saudi Arabia would be allowed to investigate its own forces, and police themselves. This pardon shows none of that is going to matter.
It is unclear what prompted the pardon to be offered no, as the war shows no sign of ending, and there is no suggestion from official reports that the Saudis had punished any of their troops more than nominally for war crimes in the first place.