Next week's NATO summit in Brussels in going to be another round of pushes by US officials, led by President Trump, for other members to increase military spending. President Trump has been writing threatening letters making the rounds to those nations.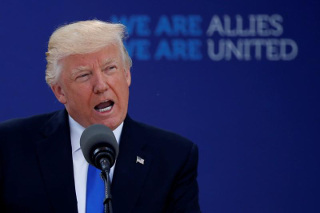 The long and short of the narrative is that the US cannot, and will not, be "the world's piggy bank" in providing defense for all these other NATO nations who aren't spending at the same level as the US.
Those other nations have long resisted US demands to get spending up to 2% of GDP annually. The resistance is likely to continue, with some nations already pushing back ahead of the summit, saying they are already spending at levels they feel comfortable with.
President Trump's options are limited in pressing most of these NATO nations, who don't have any real enemies on their frontiers, and don't have the ability to increase their military spending substantially without breaking their budgets.
Belgian PM Charles Michel, one of the leaders who will be pressed to raise spending, downplayed Trump's letter, saying it was "typical" of what happens ahead of NATO summits. That's likely the case, and neither Belgium nor the others are likely to agree to such increases.