United Arab Emirates officials announced on Sunday that the offensive against the key Yemen aid port of Hodeidah is halted temporarily. They say the pause in the offensive is being done to support UN efforts to negotiate a political solution.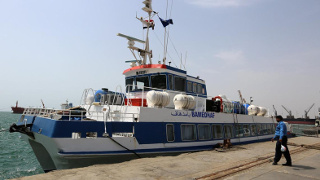 The UN had tried to make such a deal before, offering to take direct control over the port city as a way of preventing an ugly offensive, and the starvation of millions of civilians once the port either falls to Saudi-led forces or is damaged beyond use.
The last port under control of the Shi'ite Houthi rebels, Hodeidah is effectively the lone source of aid for over 7 million civilians. The Houthis have expressed openness to giving the port to the UN, so long as aid keeps flowing.
The Saudi-backed Yemeni government-in-exile, however, has opposed the UN plan, insisting that any deal be conditioned on the Houthis surrendering nationwide. The Saudi forces similarly talked of wanting a Houthi surrender, which seems unlikely, though now the UN has more time to try to come up with some agreeable deal.