In the course of testifying before a Senate Appropriations committee, Secretary of State Mike Pompeo discussed the upcoming summit between Russian President Vladimir Putin and Donald Trump. He sought to assure that Trump would tell Putin that meddling in US elections is 'unacceptable."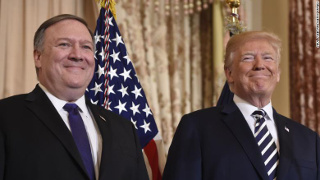 Pompeo also indicated that President Trump believes it is important for Russia to be part of the discussion on matters affecting global foreign policy issues. He added that Trump believes Russian involvement is inevitable.
Earlier this month, Trump made something of a stir at a G7 meeting, saying he believed Russia should be at the table, and calling for them to be reinstated as members of the international body. Russia was suspended in 2014 in protest of Crimea's ascension into the Russian Federation.
Trump's position is likely to be controversial internationally, with many other Western nations having heavily advocated keeping Russia diplomatically isolated and not letting them participate in certain events.
How long the determination to keep Russia isolated over Crimea can remain is unclear, especially with the US not on board.