North Korea's Kim Jong-un has had successful summits with President Trump, South Korea's President Moon Jae-in, and China's President Xi Jinping. A visit to Moscow for a presumptive meeting with Putin is also planned, as North Korea pursues diplomatic avenues region-wide.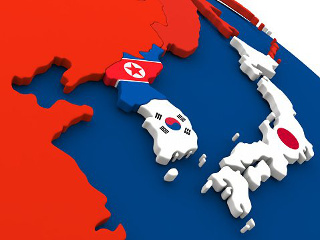 Japan's Prime Minister Abe Shinzo has expressed his own interest to meet Kim, but North Korean state media was very dismissive of that idea on Monday. They warned Japan would continue to be "passed over" on diplomacy unless they made substantial changes.
Abe has made remilitarization a major foreign policy priority, and that has not escaped North Korean notice. The state media piece says Japan needs to end large-scale military drills directed at North Korea, as well as ending their general policy of building up their military capabilities.
Resentment toward Japan over World War 2 remains strong in Korea, particularly in North Korea. This would make courting them diplomatically a bit more controversial than everyone else Kim is talking to. Since Japan itself poses little threat to North Korea, the only thing they can really offer is trade opportunities, which likely will be an issue explored in the future, but which today's statement shows clearly is not their near-term emphasis.