On Saturday, the Iraqi military issued a statement announcing that they had attacked what they believe to have been a meeting of ISIS leaders across the border in eastern Syria. The statement claimed 45 ISIS members were killed.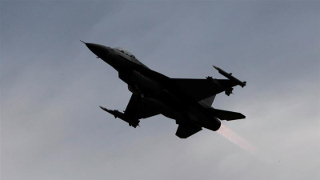 The military did not say exactly when this attack took place, but said it destroyed three houses and an underground tunnel in the Hajin region of Syria's Deir Ezzor Province, right along the Iraqi border. This is the second such Iraqi attack in less than a month.
Though Iraqi officials did not address this in their most recent statements, previous cross-border attacks on ISIS were carried out with the blessing of the Syrian government, and in coordination with the Syrian military.
Iraq's previous strike on Hajin took place on May 24, and they claimed it hit ISIS "headquarters." Iraqi military officials have also said that they are launching a military offensive in the westernmost parts of the Anbar Province, on their side of the border.
These desert areas in both Iraq and Syria are where much of the remaining ISIS force have move since losing materially all of their cities in both countries.