A spokesman for US Centcom is denying any US coalition involvement in reported airstrikes against a Syrian military site along the Iraqi border. Details on the strike were still scant, but US officials say no airstrikes took place by any coalition members in the area.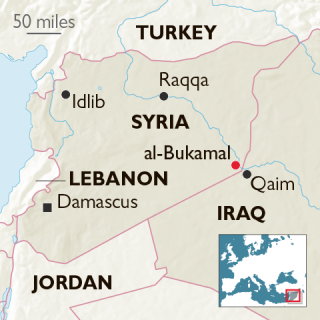 Syrian state media had reported that drones, presumably American, has attacked the site southeast of the key border town of al-Bukamal. They said there were a number of casualties, though exact figures weren't reported.
The Syrian military has been active recently in this area, both trying to expel ISIS from al-Bukamal, which they attacked earlier this month, and as a staging area for planned offensives further south near the Jordan border.
The US had just threatened to take "measures" against Syria for that planned offensive as well, which makes reports of a US strike less surprising. Still, the US is denying involvement, at least for now.