With the Syrian government saying that any more failures to take back the country's southwest diplomatically would lead them to launch an offensive, the US State Department is threatening "firm and appropriate measures" to punish Syria for any such attempt.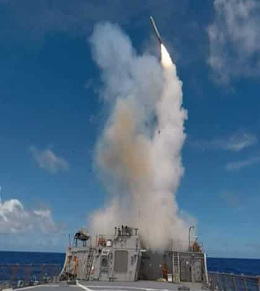 Syria has been expected to launch such an offensive for awhile. Russia negotiated with Israel to get them to agree to keep out of the fighting, in return for Russia urging Iran and Hezbollah to remain out of the border region. The assumption has been for some time this cleared room for the push.
US officials, however, say that Syria would be violating the previous de-escalation deal made between the US, Russia, and Turkey, as some of the offensive would take place in that area. Other de-escalation zones have effectively been erased by government gains, or the wiping out of certain rebels by others.
The southwest zone protects some rebel factions along the border with Jordan, though some of the rebels in the area are also tied to al-Qaeda. Syria has isolated the rebels into only a handful of areas, and the southwest is likely a priority because of the region's proximity to the western oil and gas sites.