Speaking to reporters on Friday, President Trump revealed that during his recent diplomatic exchange with North Korea, he gave Kim Jong-un his direct phone number. Trump said Kim can now call him "if he has any difficulties."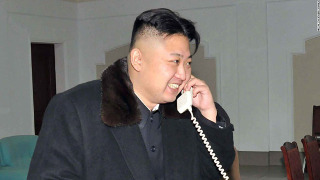 Trump also suggested he had gotten contact information for Kim, saying he intends to call Kim on Sunday. This will be the first confirmed contact between the two since the Tuesday summit in Singapore.
It's not clear what the two are planning to discuss on Sunday. Keeping the lines of communication open is seen as a high priority, as the US and North Korea went years without contact. That this is going to involve direct phone calls between leaders shows how important this is.
It also reflects President Trump's interest in keeping direct control over the diplomatic process himself, choosing to be very hands-on, and eschewing most advice from aides on the process. Trump has emphasized the importance of improving ties as a way to avoid nuclear war.