Pro-Saudi forces continued to push deeper into the coastal region near the key Yemeni port of Hodeidah over the weekend. Heavy fighting was reported just 6 miles south of the city, where UAE-led forces are advancing in a rural area.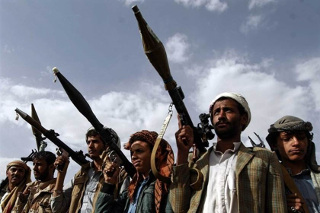 The advance risks putting the already struggling north of Yemen into total starvation, as Hodeidah is the lone port controlled by the Shi'ite Houthis, and subsequently the lone way to import food to the millions living there.
The UN is continuing to hold talks trying to broker a ceasefire, unsuccessfully so far. A more promising track is directly with the Houthis, potentially seeing them cede the port to the UN to prevent it being conquered and closed to aid shipments. The UN has also withdrawn its staff, however, fearing an imminent attack on the port.
The UAE had been trying to convince the US to help them take the port. Not only is the administration not doing so, members of the US Congress are warning that attacking the aid port would fuel broad Congressional opposition, leading to new legislation blocking US arms sales to the nations involved, and limiting US involvement in the Yemen war.