One of the most important summits in decades, the June 12 meeting between President Trump and Kim Jong-un is just days away. One would think such a meeting would be preceded by a number of high-level practice meetings among officials on both sides, preparing for every single eventuality. That's not what's happening.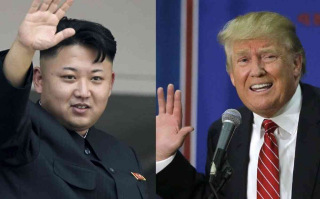 Kim has arrived in Singapore already, and indications are he traveled without any sort of major entourage. The high-ranking officials who participated in the early planning stages and secondary talks are nowhere to be seen.
This very individual approach is not unique. President Trump has also been bragging about his lack of preparation for the summit, saying he believes the meeting will mostly be about attitude, and not what is being done in advance.
With his cabinet pretty split on the question of diplomacy, Trump may feel he's better off not getting bogged down in conflicting signals. In recent months, Trump simply hasn't been attending the planning meetings.
Secretary of State Mike Pompeo is seen as one of the top US officials who strongly favors diplomacy. This is contrasted by National Security Adviser John Bolton, who has been an outspoken opponent, and who has at times been accused of trying to sabotage the talks.
That's why in the lead-up to the summit, Pompeo has been the lone top official who has been meeting with Kim or carrying out other high-level diplomacy. It falls in his purview as Secretary of State, but more importantly he can be counted on to not deliberately ruin anything.