Captured in Iraq in September and accused at the time of fighting for ISIS, the Pentagon now says they plan to release a detained US citizen within the next 72 hours. The man and his legal team are arguing against his release.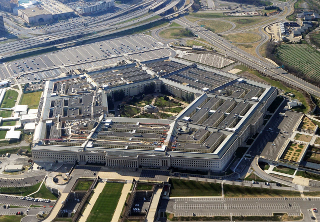 That's because despite being a US citizen, and having been caught in Iraq, the Pentagon says they intend to release him in some unnamed town inside Syria. The ACLU, which has been challenging his detention, says this release is not safe.
"Instead of offering a safe release, they want to dump an American citizen onto the side of the road in a war-torn country without any assurances of protection and no identification," noted ACLU attorney Jonathan Hafetz, who referred to the plan as a "death warrant."
The detention of the man, who has never been publicly named, has been controversial, with the Pentagon admitting they'd recorded his phone calls with his attorneys, and "regrets" having done so. The Pentagon concedes there is no reason to continue detaining the man, and the question now is where he's going to be released, and more importantly, if it's going to be someplace where he'll be killed almost immediately for putative ISIS ties.