On Wednesday, Gen. John Nicholson revealed that an intense series of US attacks using HIMARS artillery rockets have killed dozens of Taliban "commanders" around southern Afghanistan. The attacks reportedly centered on Helmand Province.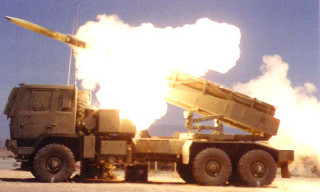 The Pentagon initially presented the attack as "more than 50" killed, and increased the number to more than 70 when including drone strikes around neighboring Kandahar Province. This death toll was over the course of a little over a week.
Such a huge number of "commanders" is unlikely to be true, and the Pentagon notably named virtually none of the people they killed, except for a single deputy Taliban governor who was killed in Helmand.
Helmand is heavily contested at the moment, with the Taliban controlling numerous districts, the Afghan government controlling a few, and several others controlled by neither. This reflects a US push into the area, which was the focus of the Marines during the Obama-era escalation as well.