Continuing a flurry of diplomatic progress, North Korean Vice Chairman Kim Yong-chol is reported Tuesday to be en route to the United States for more negotiations. Kim, a former Intelligence Minister and among the top aides to Kim Jong-un, is to arrive in New York City to meet with Secretary of State Mike Pompeo.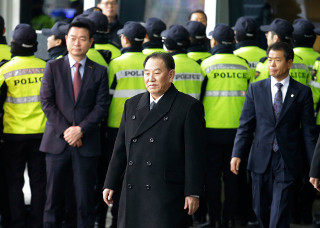 President Trump confirmed the visit on Twitter, and suggested this was part of talks taking place concerning the June 12 summit, which he cancelled last week but has since suggested may yet happen. Trump presented the visit as a "solid response to my letter," in which he cancelled that summit.
Kim Yong-chol is the highest ranking North Korean to visit the US since 2000. The 72-year-old Kim has served as an official in all three North Korean leaders' governments. Video footage showed Kim stopping off in China on his way to New York, though Chinese officials would not confirm if he met anyone while there.
The visit is to New York City, rather that Washington D.C., because North Korea has a mission to the United Nations in New York, and that makes visa waivers for official visits easier to come by. Some reports have presented Kim as the "top nuclear weapons negotiator" for the North Korean government.