On Friday, officials are meeting in Vienna to discuss ways to save the P5+1 nuclear deal with Iran after the US withdrew from the pact, and started imposing new sanctions aimed at violating the deal. Iran's Deputy FM Abbas Araqchi is hoping Europe in particular are quick with their efforts to save the deal.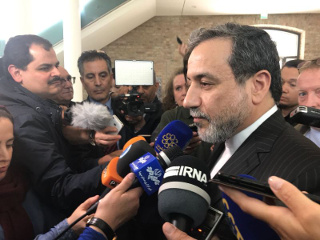 The three EU parties to the deal, Britain, France, and Germany, have all committed to trying to save the deal. The European Union has also agreed in general to try to block US sanctions. Iranian officials want all the details quickly spelled out, however.
Araqchi says getting the offer is only the first step, and that after that Iran also wants guarantees that the remaining participants will deliver, and not bail on the deal as the US did. Though Iran has not set a deadline for deciding, Araqchi says he expects a decision on Iran's participation in the deal within weeks.
This largely hinges on the EU following through on blocking the US sanctions, and enforcing a ban on EU companies obeying those sanctions. Iran is also seeking some assurances that their oil will continue to be bought on the international market.