Determined to continue increasing tensions after withdrawing from the P5+1 nuclear deal, the US has imposed a series of new sanctions targeting four Iranian airlines. The sanctions are hitting a number of private companies in both Iran and neighboring Turkey.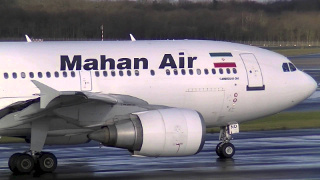 According to the Treasury Department, the sanctions are meant to impact Mahan Air, Meraj Air, Caspian Airlines, and Pouya Air. The US is sanctioning them largely for having flights to Lebanon and Syria, claiming that they carried money and people who were Iranian proxies.
Treasury Secretary Steven Mnuchin says that the airlines' trips to Lebanon and Syria, and willingness to carry US goods are "another example of the duplicitous ways in which the Iranian regime has operated."
So far the sanctions have only hit a few Turkish companies, but Treasury officials say that the US could expand the sanctions worldwide to any nation which dares to allow those nations' aircraft to land, or provides any services that will keep them flying.