In 2017's military spending bill, the Pentagon was given increased authority to directly write up arms exports abroad as "domestic" sales contracts with an export component to them. This was intended to allow the Pentagon to rush certain deliveries.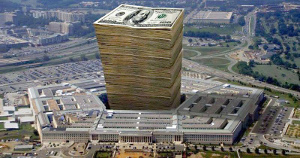 Indications are that this authority is being heavily used, with Pentagon officials saying that they are shaving "years" off the process of arms exports to certain friendly militaries. This has been used in a few cases, the largest of which, by far, is Saudi Arabia.
Pentagon officials say that since they've already done certified pricing and all of the approval process on past sales to nations like Saudi Arabia, they can "fill in the blank with the country, the price, and any unique requirements."
This is part of the administration's goal of increasing military exports. The US is already by far the world's largest exporter of arms, with Saudi Arabia a top customer. Pentagon officials say that their ability to speed up the process will increase the number of sales.