10 of the 15 current members of the UN Security Council have signed a letter expressing "profound concern" about the lack of implementation of a 2016 resolution which called for a freeze of Israeli settlements built on Palestinian soil.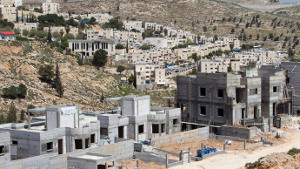 The letter addressed to Secretary General Antonio Guterres was signed by Bolivia, Equatorial Guinea, Ivory Coast, Kazakhstan, Kuwait, the Netherlands, Peru, Sweden, and two permanent members, France and China.
The 2016 resolution was a rare Security Council vote involving the occupation of Palestine that was not vetoed by the United States. The US abstained, and the resolution passed 14-0. President Trump was deeply critical of the resolution, and has largely supported Israel's rapid expansion of its settlements since.
The 10 nations expressing concern want Gutteres to start submitting quarterly reports on the situation, and the fact that Israel is flouting the resolution. The US will almost certainly veto any attempt to do anything about the violations.