The United States has issued a formal complaint to China on Thursday, claiming two US pilots were injured in Djibouti by Chinese laser beams. The White House is also threatening 'consequences' for China over the incidents.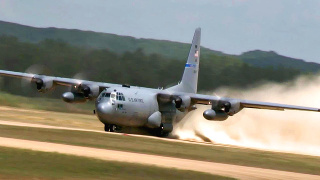 The Pentagon says that in the past several weeks, there have been a series of incidents in which US warplanes operating out of an airbase in Djibouti had "military-grade" laser pointers shined on their cockpits as they landed.
This amounted, so far, to two "minor injuries" to US pilots' eyes. The Pentagon says that the laser pointers pose "a true threat to our airmen" and that they take the matter very seriously. Officials added they were confident whoever shined the lasers was Chinese but offered literally no evidence of that.
The US airbase in Djibouti is the only permanent US military base in Africa. China opened a naval base in Djibouti just a few miles away. It's not clear how the Pentagon decided the lasers were Chinese, beyond them having a base sort of nearby. They are, however, sticking to that story. China has not responded.