The International Atomic Energy Agency (IAEA) has issued an assessment Tuesday addressing Israeli allegations of a "secret" Iranian nuclear program. The UN watchdog says there are "no credible indications" of any Iranian activities after 2009.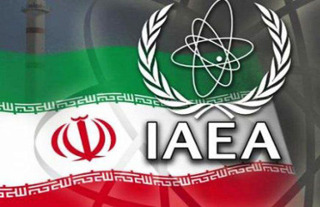 Israeli Prime Minister Benjamin Netanyahu made a presentation Monday intended to give President Trump a justification for killing the P5+1 nuclear deal with Iran. Netanyahu's evidence, however, centered on research conducted before 2003, and which was well-known.
Netanyahu tried to present the old research, and then conclude that more secret activities are ongoing. The IAEA, however, has a level of access within Iran unrivaled by any other safeguards agreement in the world. That access means claims of a whole additional secret program aren't particularly credible, and has led European countries to warn killing the P5+1 deal would threaten that access.
Iranian officials have also denied Israeli allegations of an ongoing program, saying Netanyahu "can't stop crying wolf." That seems to be the general consensus across most of the world, though President Trump is still expected to withdraw the US from the nuclear deal, and will likely use Netanyahu's allegations as political cover for the international backlash.