US Ambassador Nikki Haley announced on Sunday's "Face the Nation" that the US will be announcing a new round of sanctions against Russia on Monday. The sanctions will punish Russia for its continued ties with Syria's government.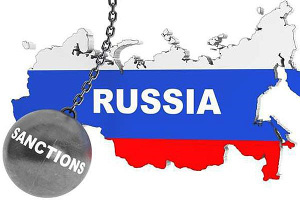 Details are not yet clear, but Haley indicated that the Treasury Department would be making the announcement. She further said that Russian companies dealing with the Assad government would be directly targeted.
US sanctions against Russia almost exclusively target companies and businessmen at this point. This is because recent years of escalating sanctions have cut off broad swathes of Russia's economy from the US as it is, so there is increasingly little to go after.
Following up Friday night's attack on Syria with new Russian sanctions virtually ensures a quick Russian retaliation. Russian officials had suggested that there would be "consequences" at any rate. Direct sanctions are always the quickest way to ensure Russian MPs press for a quick reaction.