Despite President Trump's recent talk of desiring better relations with Russia, the administration seems to be set to continue imposing harsh measures on high-profile Russians, a policy which has brought bilateral relations to their worst level since the Cold War.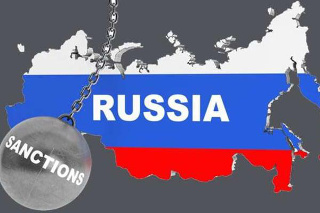 Sources are being quoted in the media as saying that this week, the US will impose a new round of sanctions against various Russian oligarchs, including some with ties to President Putin and others that have no apparent such ties.
The sanctions are nominally another move against Russian "meddling." though the US seems to hit Russians with a new round of sanctions fairly regularly, and rarely has more than a very token reason to sanction any specific targeted person.
Perhaps even more concerningly, this new round of sanctions is being reported to be the most intensive sanctions yet. The last round of sanctions were imposed on March 15, when the US sanctioned 19 Russians.