Delegates from the United States, North Korea, and South Korea met today in Helsinki for what were described as "academic talks" aimed at confidence building and idea sharing toward more advanced talks further in the future.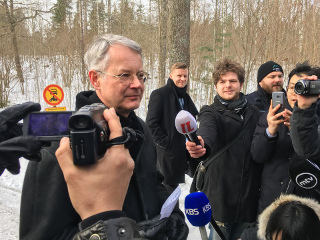 Officials from the Finnish Foreign Ministry suggest the talks went quite well, with the delegates spending two days in seclusion, but finding a very positive atmosphere, and constructive talks. Exactly what was on the agenda is as yet unclear.
The talks were agreed to last week, announced following a North Korean delegation's return from Sweden. With a planned summit between President Trump and Kim Jong-un, these secondary talks were likely to have discussed some of the questions of organizing that meeting.
Finnish officials confirmed denuclearization was not discussed in this week's meetings. European and UN observers were present at the talks. None of the participating nations have issued statements yet on the talks.
Last 5 posts by Jason Ditz