President Trump and North Korea's Kim Jong-un are to meet in the next couple of months in an historic summit. The specific when still hasn't been decided, and perhaps just as importantly, no decision has been announced on where.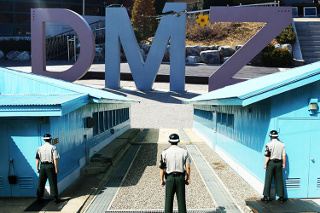 Analysts, however, see the DMZ truce village of Panmunjom as the "only logical place," and expect the two sides will ultimately settle on it. The village was the site of the 1953 armistice agreement, and has hosted bilateral Korean talks repeatedly since.
Smack in the middle of the DMZ, the site is close to both Pyongyang and Seoul. It's never hosted anything nearly this big, however, and security may be a concern. Still, there aren't a ton of alternatives, with neither nation likely to accept the other as host, and truly neutral sites in short supply.
The high-stakes talks are clearly much more important than the question of location. Still, seeing time and place settled, and soon, would go a long way toward raising confidence about the talks, and calming critics who doubt they will happen.